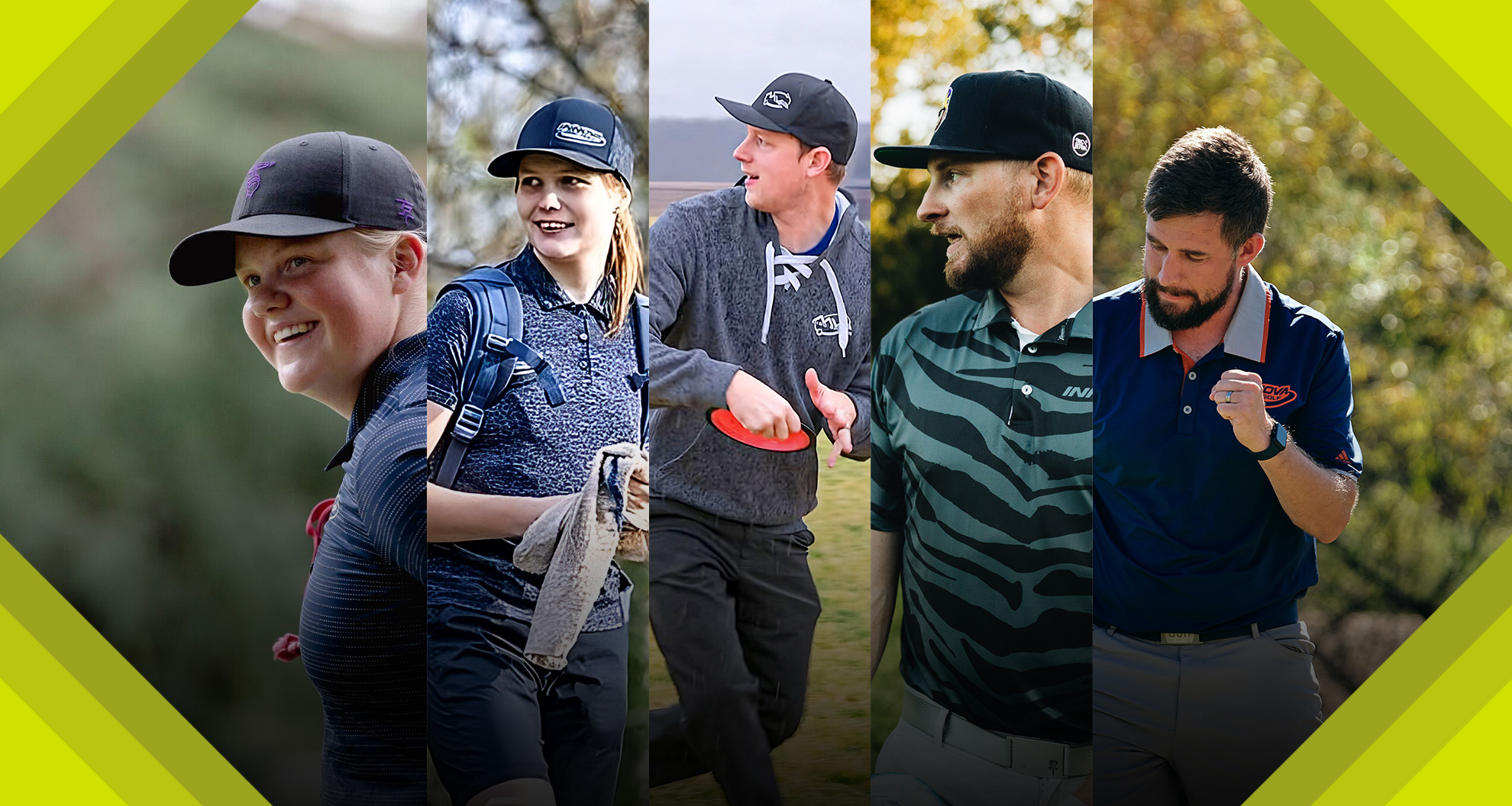 As we inch closer to the start of the 2023 professional disc golf season, we are excited to announce five outstanding additions to Team Powergrip for the upcoming year.

At Powergrip, we call ourselves a "Pretty Good Disc Golf Shop" and after many discussions, we believe we've compiled a "Pretty Good Disc Golf Team". — In fact, you could say this is the nicest group of disc golfers you can find around the world.

Five Marquee Additions for 2023
As we put together plans for Team Powergrip, we wanted to find partnerships where we can build a great relationship for many years to come. While we're excited for what everyone on the team can bring to the table, we also value opportunities to help showcase, promote, and support those who are on the team. We're excited to show you what 2023 has in store.
Simon Lizotte, Team MVP Disc Sports
Simon has been the talk of the disc golf industry over the last few weeks with his move to MVP Disc Sports for 2023. As he learns his new bag and begins his next phase in his professional career, we'll be right along side him to support him along the way. Be sure to follow Simon on Instagram and subscribe to his YouTube channel.
Nate Sexton, Team Innova
The current Captain of Team Innova, Nate joins us for 2023. The 2017 United States Disc Golf Champion, Nate has been a fixture on the professional disc golf scene for over nearly two decades. He's seen success throughout his career and we're happy to welcome him to the team as his first ever retail sponsor. Be sure to follow Nate on Facebook and Instagram.
Jeremy Koling, Team Innova
Known as just Big Jerm, Jeremy Koling not only can compete at the highest level, he has an incredible sense of humor and creative mind. In our first discussion together, it was clear that we could help tap into his creativity and ideas that he's been sitting on for years. Plus, he's very much looking forward to a trip to Finland later this year. Be sure to follow Jeremy on Facebook and Instagram.
Henna Blomroos, Team Innova
One of Finland's top disc golfers, Henna is coming off a very successful 2022 season. Her season last year was highlighted by a second place finish at the 2022 PDGA World Championships. With a battle tested mindset, we can't wait to see what Henna can do during the year ahead. Be sure to follow Henna on Facebook and Instagram.
Eveliina Salonen, Team Innova
Eveliina is one of the most exciting disc golfers to watch compete. She has an absolute cannon for an arm while also having nearly unmatched control. Eveliina finished fifth at last year's World Championships and was in the hunt from start to finish. Be sure to follow Eveliina on Facebook and Instagram.
Väinö Mäkelä Leads Returning Team Members
The 2021 Finnish Champion, Väinö Mäkelä, has been a staple on Team Powergrip for years and our long-standing partnership continues for 2023. See the full roster below.