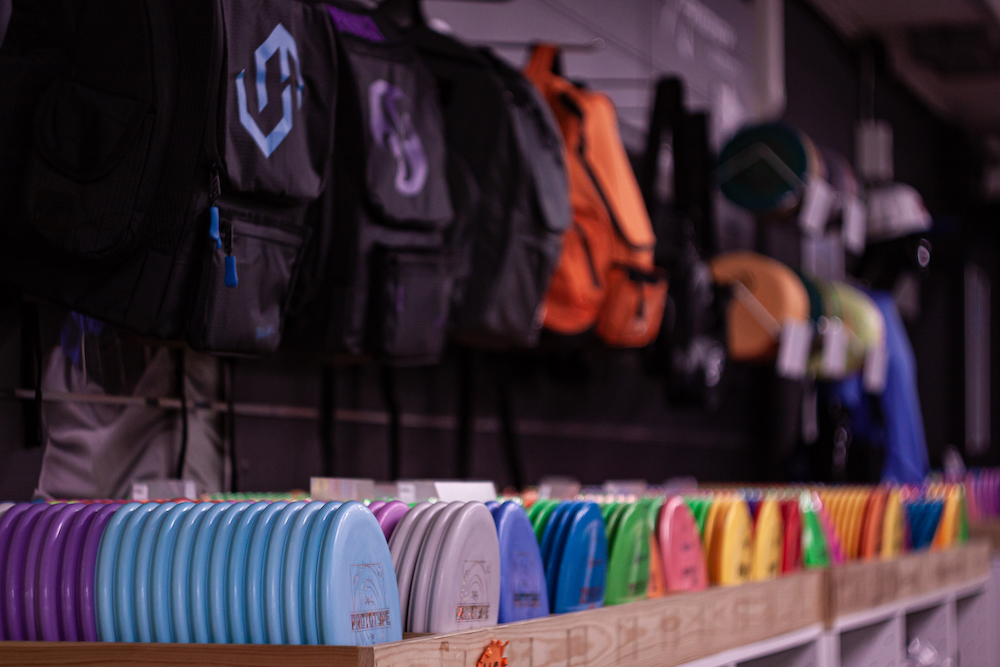 Prodigy Disc has held the number one spot of our sales stats for a year now: it overtook Discmania, Innova and Latitude 64 in Q4/2021 and has kept its lead since then. This year, Innova and Discmania have closely followed Prodigy in this order as second and third. Latitude 64 has sold better than Discraft in Q2 and Q3 this year. Discraft's availability has been the worst of this bunch and this can be seen in our stats.
The Finnish newcomer Clash Discs keeps climbing on our sales chart and achieved its first top 10 placement.
Most Popular Disc Golf Brands Q3/2022
Most Popular Disc Golf Discs Q3/2022
Popular players sell. Simon, Eagle and Väinö dominated our top 10 chart with total of six of their signature discs. Furthermore, Seppo's and Niklas' discs are included in top 20. Prodigy's PA-3 putters, Innova's enduring favourite Star Destroyer and Discmania's new Originals releases filled the other top placements. It's worth noting, Clash Discs Steady Honey achieved a top 20 spot alongside the best selling brands.
Best-Selling Disc Golf Discs In Our Online Shop
Discs displayed based on availability at time of publishing this article on Oct 6, 2022.